"Men are not prisoners of fate, but only prisoners of their own minds."
~ FDR
---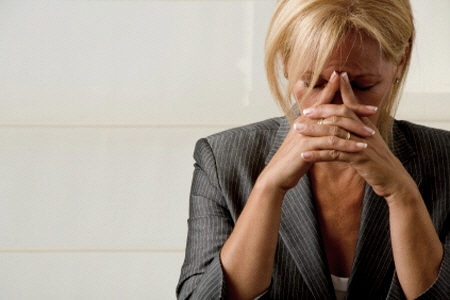 Generalized Anxiety Disorder is an anxiety disorder characterized by chronic anxiety or exaggerated worry and tension about everyday things – even when there is little or nothing to cause it.
If you have the symptoms of generalized anxiety you can't seem to shake your concerns. You feel that worrying is beyond your control and you may feel powerless to stop your worrying. Exaggerated and unrelenting worry often centers around issues of health, family, money, or work, and it can interfere with all aspects of your life. Your worries can be accompanied by physical symptoms which may include:
Fatigue
Headaches
Muscle tension and muscle aches
Restlessness
Difficulty sleeping
Irritability
Gastrointestinal discomfort or diarrhea
Trembling
Sweating, and hot flashes
The good news is that you don't have to worry. We can work together to challenge and change the thoughts and behaviors that contribute to your anxiety.
You can read more about Generalized Anxiety at the National Institute of Mental Health (www.nimh.nih.gov) and the Anxiety Disorders Association of America (www.adaa.org) websites.
I can help if you experience generalized anxiety and would like to talk with you about your situation. Please call me at 603-448-3588. You may also use my e-mail and my address is Karen@Psychologist-NH.com.